Board Declares June 2nd Gun Violence Awareness Day in LA County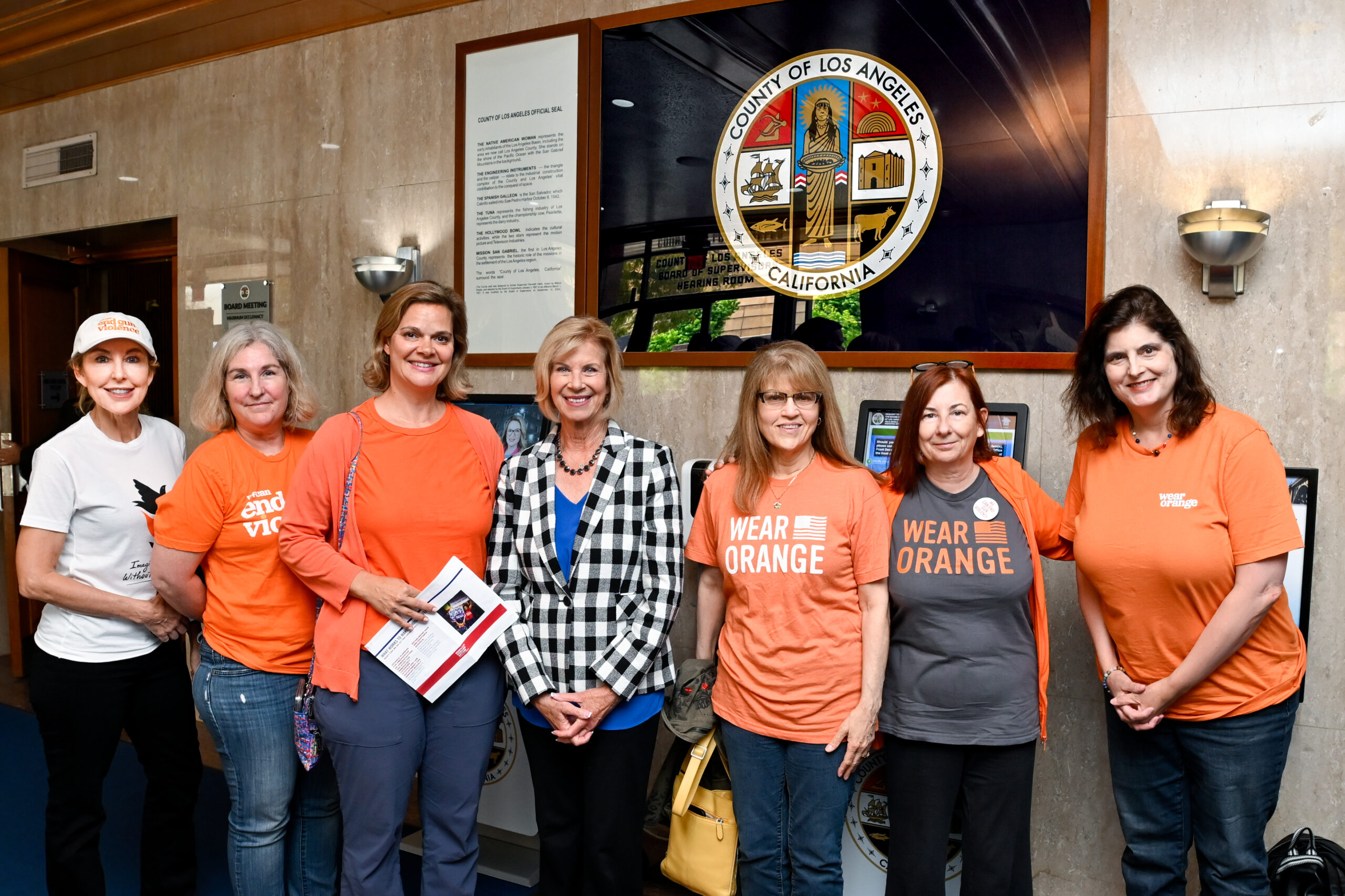 Los Angeles, CA – Today, the Los Angeles County Board of Supervisors declared June 2, 2023, Gun Violence Awareness Day in Los Angeles County. The declaration, brought forward by Chair of the Board Supervisor Janice Hahn and Supervisor Hilda L. Solis, is meant to draw attention to the devastation caused nationwide by gun violence and urge Congressional leaders to act.
"The nationwide gun violence crisis continues to plague our community," said Supervisor Janice Hahn. "Just last week, Long Beach lost 12-year-old Eric Gregory Brown III in a senseless drive-by shooting.  We know that so many of these deaths are preventable and if we hope to ever get action from Congress, we can't stay quiet. We have to demand action for the sake of our children."
The proposal to declare Gun Violence Awareness Day came to Hahn's office from Moms Demand Action, a grassroots organization that advocates for public safety measures to protect people from gun violence. June 2nd is significant because it is the birthday of Hadiya Pendleton, a 15-year-old girl from Chicago who was playing in a park with her friends when she was tragically shot and killed, just one week after performing at President Obama's inauguration in 2013.
"Enough is enough," said Supervisor Solis. "We need real solutions and real action.  I am proud of our collective record of standing with victims and survivors of gun violence and fighting for responsible gun safety. And in proclaiming June 2nd as Gun Violence Awareness Day, we are showing our over 10 million residents, our over 100,000 employees, and the nation, that LA County will continue to demonstrate its support to making our communities safer."
Members of the organization testified at today's Board Meeting, urging residents to wear orange on June 2nd. Orange was selected because it is the color hunters wear to prevent themselves from being shot.
At today's meeting, Moms Demand Action volunteer Heather Jones spoke to the board about heartbreaking questions she got from her six and ten-year-old children who worried they would be shot and asked where they could be shot and still live.
Supervisor Hahn has led the effort at the Board to put in place new gun violence prevention ordinances that put new regulations on gun dealers and prevent the sale of .50 caliber weapons and ammunition. She has also held gun buyback events across her district which have taken 814 guns off the streets.  Hahn's next gun buyback is in coordination with the Long Beach Police Department on June 10, 2023, from 7:00am-5:00PM at MacArthur Park located at 1321 E Anaheim St, Long Beach.  Residents are encouraged to turn in firearms in exchange for gift cards– no questions asked.