Vacant Library Transformed into Apartments for Formerly Unhoused Young People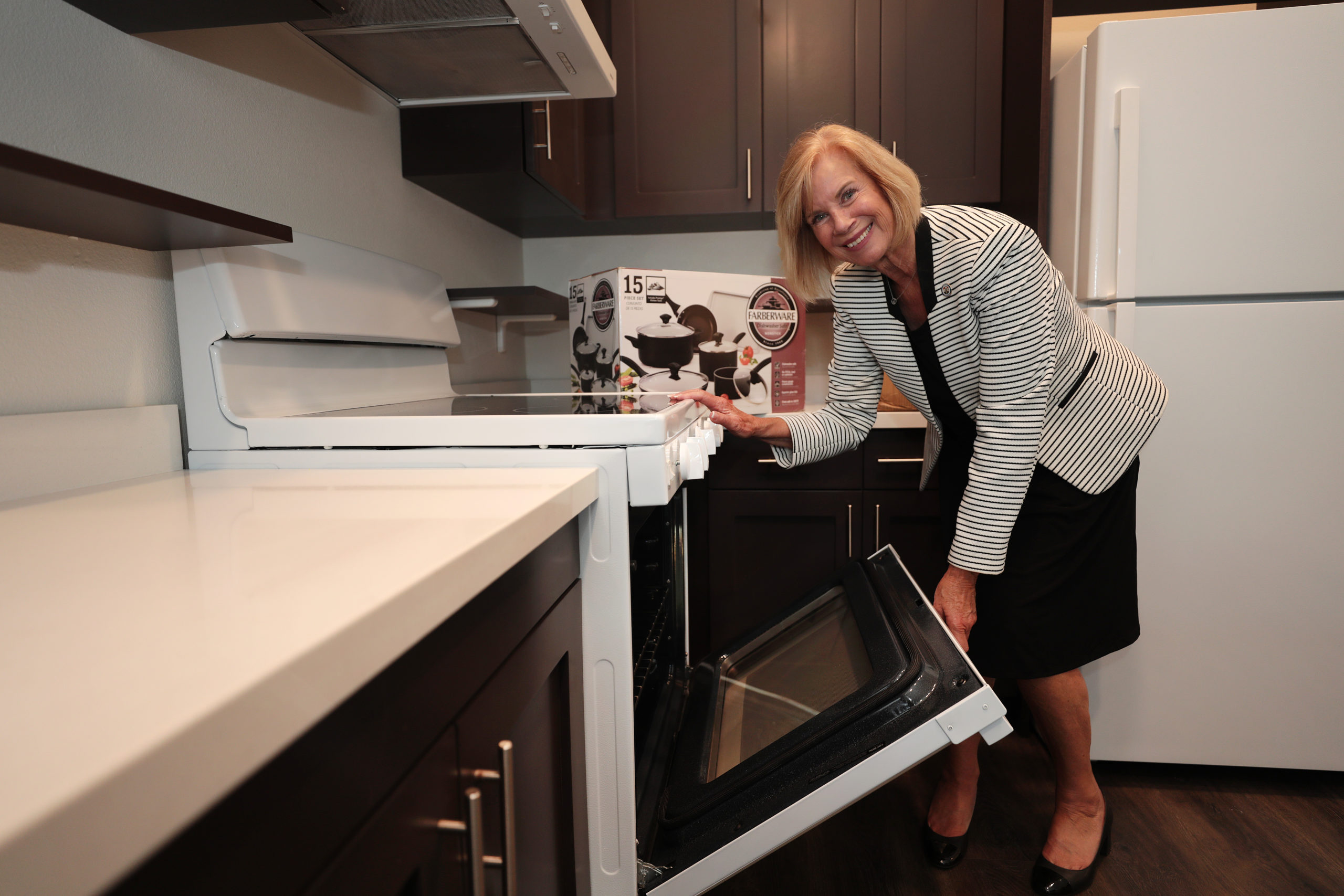 South Whittier, CA— Yesterday, Los Angeles County Supervisor Janice Hahn joined Linc Housing, Jovenes, and County officials for a ribbon cutting for The Nook, a new supportive housing development with 26 apartments for young adults ages 18-24 who have struggled with homelessness. The project is located on the site of the County's formerly vacant South Whittier Library at 14433 Leffingwell Road.
"When I came into office, I set out to find pieces of vacant County property that we could transform into housing," said Supervisor Janice Hahn, who spearheaded the project. "This site used to be the South Whittier Library but stood vacant after we opened the beautiful new library nearby on Colima road. Now, with the help of Linc Housing and Jovenes, the County has taken this site and turned it into 26 apartments for young people who really need them."
In 2020, there were 4,600 young adults who were homeless in Los Angeles County. The Nook is one of the few supportive housing communities in Los Angeles County specifically for this population.
The new community has 26 one-bedroom homes and one two-bedroom manager's unit. The modern building design blends well into the community. The complex features a computer lab, community room, patio, second floor roof deck, a dog run for residents' pets, a community kitchen, and easy access to the new library.
"Homelessness is devastating for a young person and too often prevents them from pursuing an education or working to build the future they want and deserve," said Supervisor Hahn. "Every young person who moves into these apartments isn't just getting a roof over their head, they are getting a support system, access to mental healthcare, and a community of peers that understands what they have gone through. Everyone who moves in here will be able to finally take a breath, focus less on where they will find to sleep tonight, and more on what they need to do to build the future they want for themselves."
So far, over half of the 26 units are already filled. Residents at The Nook receive personalized case management from Jovenes. Jovenes is also providing referrals and support for issues related to mental and physical health as well as substance abuse and legal needs. The services aim to help them find jobs, further their education, manage their finances, develop personal relationships, and boost their self-esteem.