Supervisor Hahn and Downey Mayor Pacheco Inaugurate New 5-acre Sports Complex in Downey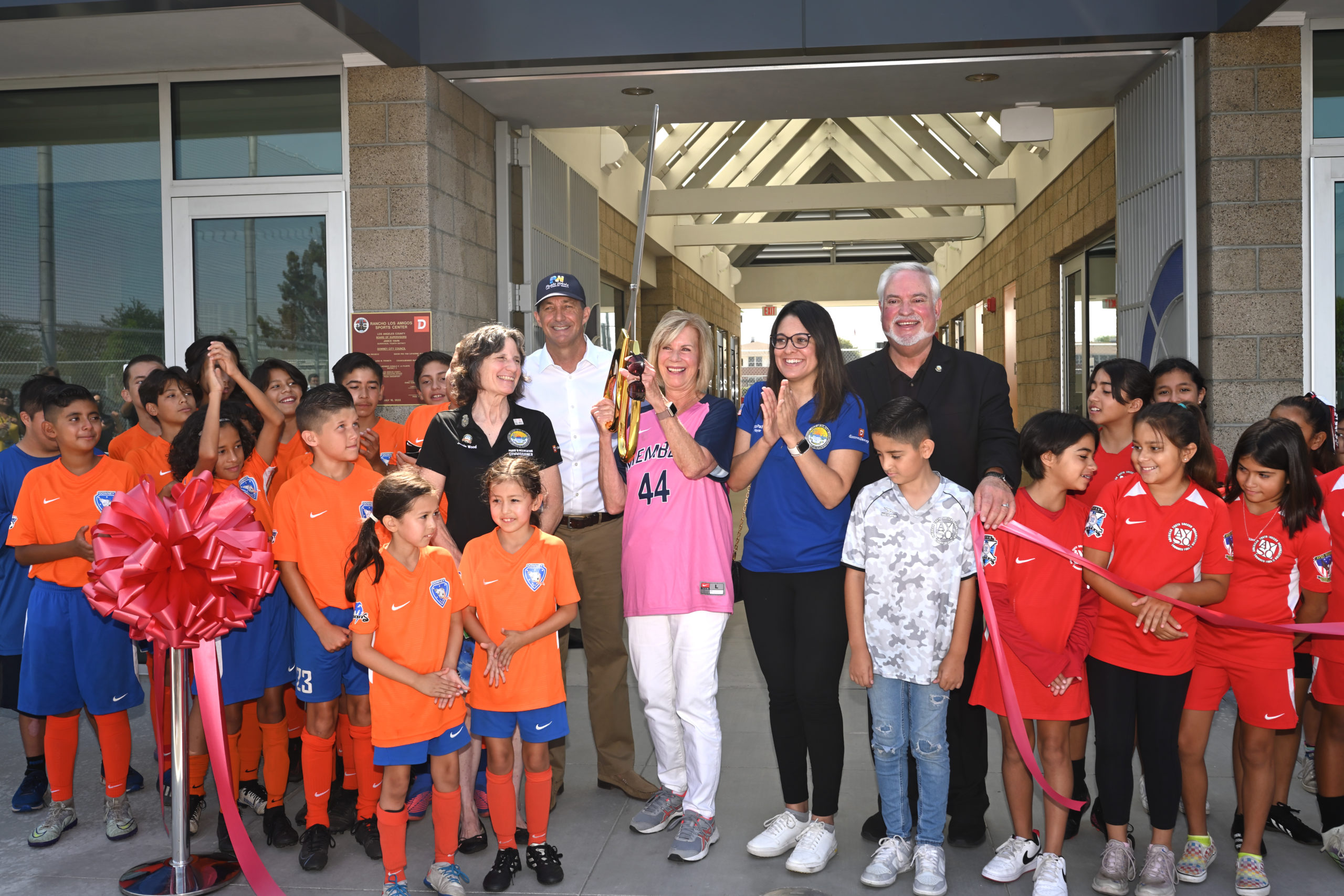 Downey, CA – This morning, LA County Supervisor Janice Hahn offered remarks and cut the ribbon on the Rancho Los Amigos Sports Complex, a new $12.5 million sports field complex in southwest Downey brought about through a collaboration between Supervisor Hahn's office and the City of Downey. Downey Mayor Blanca Pacheco, Downey City Councilmembers, and Director of the LA County Department of Public Works Mark Pestrella joined Supervisor Hahn. American Youth Soccer Organization (AYSO) teams from across Downey were also in attendance for the event.
"Together, we have turned an empty lot into something great that the community can actually use and enjoy," said Supervisor Hahn. "For decades to come, this new sports complex is going to be such a special place for kids, parents, friends, and teammates to play and enjoy time together."
The Sports Complex includes three multi-use, lighted sports fields of varying sizes and a 3,000 sq. ft. support building with offices, restrooms, storage, and concession stand. The sports fields will consist of a football/soccer sized, an AYSO 12 sized, and an AYSO 8 sized. The sports fields are of synthetic turf that allows for greater usage than natural grass and requires minimal maintenance with low irrigation requirements.
"This complex is going to be a great new resource for the residents of this neighborhood and of our entire city, and was made possible by our great partnership with Supervisor Hahn and the County's Department of Public Works," said Downey Mayor Blanca Pacheco. "I look forward to welcoming Downey's families here."
Supervisor Hahn's office contributed $10 million to the project, with the City of Downey contributing the remaining $2.5 million. The construction was managed by the Los Angeles County Department of Public Works. The City of Downey will lease the site—which occupies five acres of a previously unused portion of the Rancho Los Amigos South Campus—from the County for one dollar per year and assume its operating costs.