New Paramedic Assessment Unit will Shorten Response Times in Whittier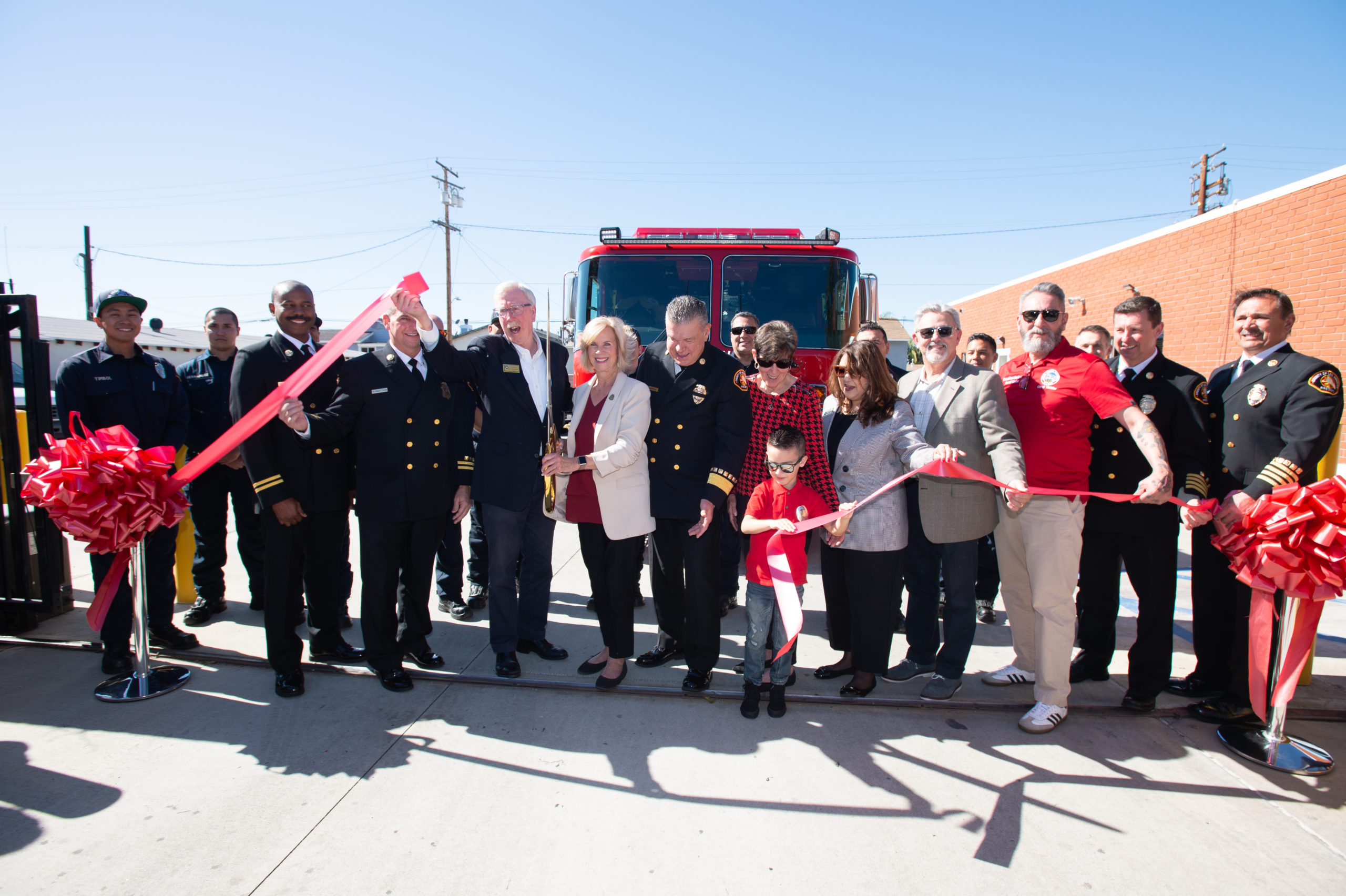 Whittier, CA — Today, Los Angeles County Supervisor Janice Hahn joined Whittier Mayor Joe Vinatieri, members of the Whittier City Council, and Interim Chief of the Los Angeles County Fire Department Anthony Marrone to officially welcome a new Paramedic Assessment Unit to Fire Station 28. The new unit is shortening paramedic response times to medical emergencies in the Whittier area.
"My father started the first paramedic unit here in LA County because he knew that minutes matter in a medical emergency," said Supervisor Janice Hahn. "Our residents need to know that no matter where they live, when they call 9-1-1, help is on the way– fast."
The greater Whittier area has recently experienced a significant rise in emergency calls which had strained local fire stations and led to longer paramedic response times in the region. Whittier Mayor Joe Vinatieri, Councilmember Cathy Warner, and other Whittier leaders brought their concerns to Supervisor Hahn who worked with Interim Fire Chief Marrone to develop this new paramedic assessment unit.
"The addition of the new Paramedic Assessment Engine at Station 28 will allow Whittier residents greater peace of mind knowing that a paramedic is less than four minutes away," said Whittier Mayor Joe Vinatieri. "Our partnership with the Los Angeles County Fire Department has only grown in recent years," noting the community's positive reception of the Paramedic Assessment Engine deployed at Station 59 in 2018. "Working together to launch this critical resource at another Whittier station was a top priority."
Paramedic Assessment Units are staffed by a paramedic as well as emergency medical technician partners. The new Paramedic Assessment Unit was launched at Station 28 in December 2022 and is actively responding to medical calls and shortening response times.