Supervisor Hahn Celebrates $5 Million Grant for Avalon Ferry Terminal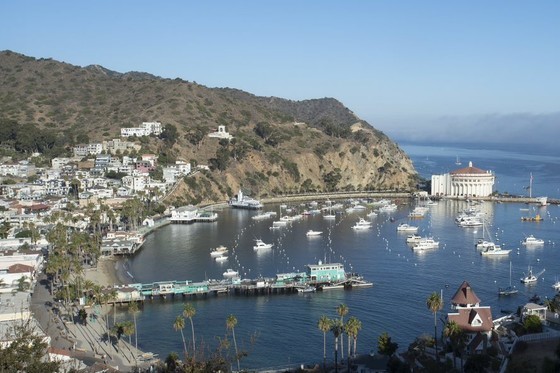 Avalon, CA — Today, Los Angeles County Supervisor Janice Hahn is applauding a $5 million federal grant toward improving the Cabrillo Mole Ferry Terminal in Avalon on Catalina Island. The ferry terminal has long needed upgrades and repairs and Hahn advocated strongly for the project to receive federal funding from President Biden's Bipartisan Infrastructure Law.
"This ferry terminal is a lifeline for the island," said Supervisor Janice Hahn, who wrote a letter to the Department of Transportation in support of this grant. "The ferry is the only public transportation to and from the island for residents and commuters and this terminal is in dire need of repair and upgrades. I thank the President and Secretary Buttigieg for recognizing the importance of this project and providing this critical funding for our region."
The Cabrillo Mole Intermodal Ferry Terminal project is designed to expand the existing ferry terminal in Avalon and improve resilience to climate change by adding project components to address sea level rise. The Cabrillo Mole Intermodal Center handles over one million passengers annually traveling to Avalon from San Pedro, Long Beach, Newport Beach and Dana Point.
"Improving our ferry terminal is so important as it is our visitor's first impression of Avalon and our residents deserve a facility of which they can be proud," said Avalon Mayor Anni Marshall. "On behalf of the City, I thank all Agencies involved in providing this substantial grant."
The existing facility was constructed in 1968 and can no longer accommodate the number of ferry passengers it receives. The new terminal expansion and construction adjustments are to prepare for the next 25 years of predicted sea level rise and will provide accessible passenger facilities, improve safety and security, improve pedestrian circulation, and enhance the overall user experience.