Hahn recognized with 2022 Cesar E. Chavez Spirit Award in South Whittier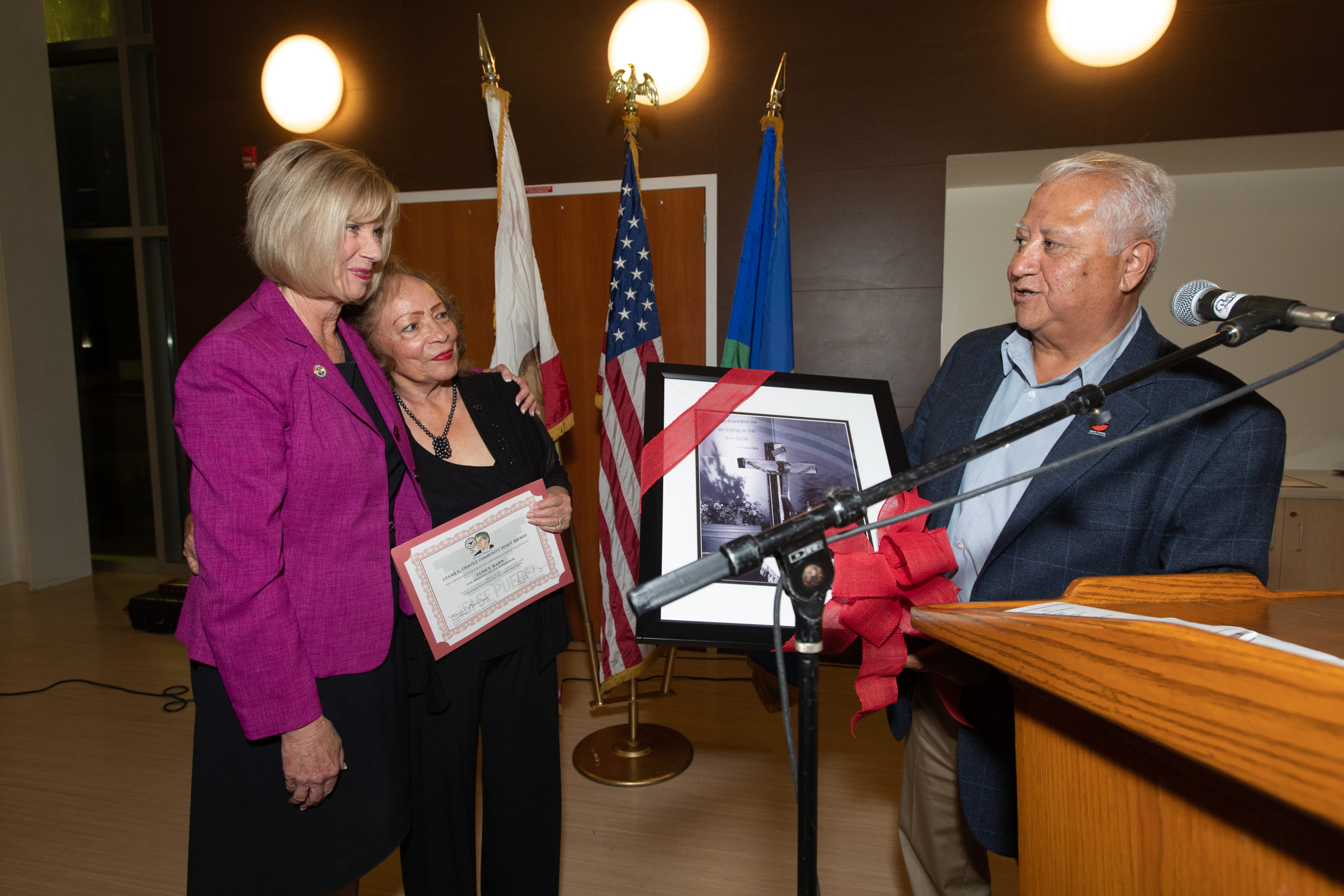 South Whittier, CA – On Thursday evening, Los Angeles County Supervisor Janice Hahn was recognized with the 2022 Cesar E. Chavez Spirit Award for her continued commitment to the movement for workers' rights. Hahn received the award during the fourth annual Cesar E. Chavez Remembrance Event and Community Service Project, held at Liberty Community Plaza in South Whittier. Paul Chavez, son of the labor leader for whom the event and award are named, gave the event's keynote address and presented the award.
"Cesar is a towering figure in the history of California, and an icon of the movement to demand dignity for all workers," said Supervisor Hahn. "To be recognized by his family with this award is such an honor for me."
Following the presentation of the 2022 Cesar E. Chavez Spirit Award, Supervisor Hahn presented Paul Chavez with an official commendation in recognition of his own work as president of the Cesar Chavez Foundation.
The Cesar E. Chavez Remembrance Event and Community Service Project is an annual event founded by local activist and Mrs. South Whittier, Margie Rodriguez. The event was attended by elected officials from across Southeast Los Angeles County, community leaders, and students from California, La Serna, Whittier, and Pioneer High Schools. The event concluded with a video presentation of projects completed by area students centered on the theme of social justice.
"It's clear that his message continues to hold a lot of power for the next generations of leaders in our communities," added Supervisor Hahn.