Hahn Brings Paws for Life Program to LA County Juvenile Facilities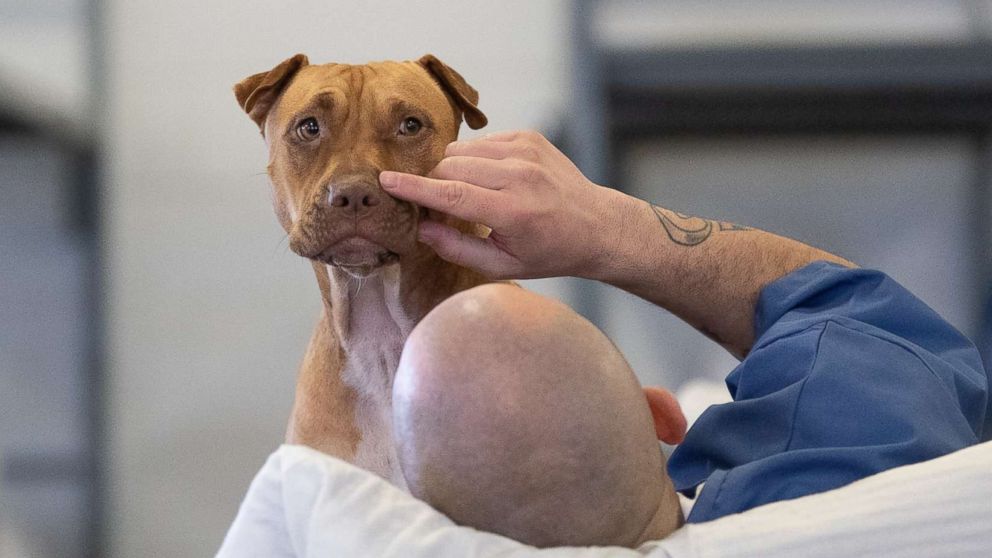 Los Angeles, CA – Today, the Los Angeles County Board of Supervisors approved a proposal by Chair Janice Hahn to bring the Paws for Life dog-training program to LA County juvenile detention facilities, beginning with Barry J. Nidorf Juvenile Hall. The program aims to benefit the incarcerated young people as well as local shelter dogs.
"The incarcerated young people at our juvenile facilities want something to do and deserve more programming," said Supervisor Hahn. "The Paws for Life program is special and I hope it gives the young people an opportunity to not only learn new skills but find comfort and companionship with these shelter dogs. Each of these young people has so much potential and it is our responsibility to help them reach it."
The Paws for Life K9 Rescue specializes in programs that allow incarcerated people in maximum security prisons to work with shelter dogs in need of socialization and training. Hahn's proposal will bring this program to the incarcerated young people in LA County juvenile detention facilities who will have the opportunity to work with a formerly incarcerated trainer to learn to train dogs from City of Los Angeles animal shelters to make them more adoptable.
"Paws For Life is so excited to bring meaningful, transformative programming, to enhance the lives of our youth impacted by the justice system," said Paws for Life Chief Operating Officer Jon Grobman. "The power of combining rescue dogs from our shelters with unconditional love will pave the way for our youth to find purpose and meaning in their lives."
Benefits for youth "trainers" working with dogs include looking outward of oneself to care for others, personal responsibility for the dog's well-being, learning to follow prescribed instructions to elicit desired behavior from the dog, working in cooperative groups, and date and time driven routines that are transferable to any employment opportunity.
"As a person who was formally incarcerated in Barry J. Nidorf, I'm well aware of what the Supervisors had mentioned that oftentimes there's nothing productive for these young men and woman to do," said Chris Murray, a trainer with Paws for Life who will be working with young people at Barry J. Nidorf. "It's about time that programs like this be brought to these facilities and Paws for Life could not be a better program to start with. It teaches maturity, which is what these young men and women need before they re-enter our society. It will help them to be safer, more productive citizens. It most certainly teaches empathy, kindness, compassion and remorse and actually gives them an entryway into showing what making amends looks like."
Hahn's proposal, directing the Los Angeles County Probation Department to enter into an agreement with Paws for Life K9 Rescue, was approved unanimously by the Board of Supervisors today.
Read the full motion here: https://file.lacounty.gov/SDSInter/bos/supdocs/1e5c7364-c105-4fad-b3f1-de17c0b3689d.pdf