Hahn Applauds Investments in LA County Budget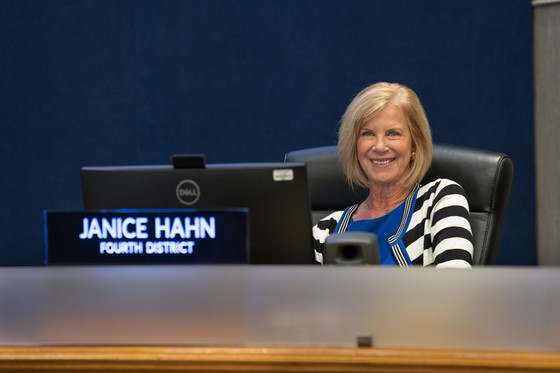 Los Angeles, CA — Los Angeles County Supervisor Janice Hahn has released the following statement about LA County's Fiscal Year 2022-23 Recommended Budget which was advanced today by the Board of Supervisors:
"A government budget is a moral document that outlines our values and priorities. Today, our board advanced a $38.5 billion budget that invests in everything from our infrastructure to public safety, to the health and well-being of our residents.
I am particularly proud that this budget includes funding to keep our public pools open through September, to bring mobile healthcare clinics to underserved communities, to expand the Therapeutic Transport Program so we can send mental health professionals directly to people in crisis, to hold additional academy classes to recruit new deputies to fill vacancies in the Sheriff's Department, and to launch the County's first department dedicated to supporting older adults and residents with disabilities.
Our residents deserve the best services we can provide, and I look forward to continuing to work with my colleagues and the CEO to fulfill our responsibility to the ten million people who call Los Angeles County home."